VFD Based Control Panel, VFD Panel Manufacturer
The VFD Panel (Variable Frequency Drive Panel) also known as VFD Based Control Panel are designed to control the speed of electric motor and feed pump.We are a manufacturer of VFD electrical control panels with profoundly dependable, strong, and proficient components.They are widely used in drilling, pumping and other large machine applications.

We will assist you with getting the best assortment of items to be utilized in various modern applications. Electrical VFD panel has a solid design giving ideal impervious to climate and any open air natural elements.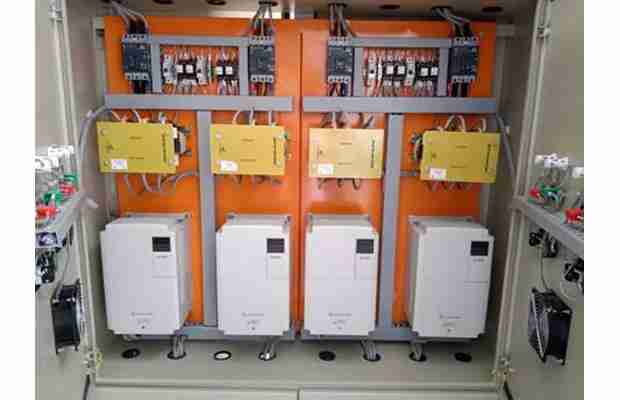 Pre Treatment And Painting
Three Tank / Seven Tank Pre treatment process
Final paint shade as per IS or client specifications
Synthetic Enamel / Epoxy based primer / Powder coating as per customer's requirement
Bus Bar Arrangement & Cable Alley
Electrical Grade Aluminum / Copper Busbar
Main busbar chamber at top / bottom of the Panel
Separate chamber for vertical dropper
Busbar System design on basis of continuous Current rating and Fault level with stand capacity
Allowable temperature rise as per IS 8623 or as per specifications
Busbar supports of SMC / DMC Material
Top / Bottom cable entry. Detachable gland plate for cable entry
Assembly & Wiring
Selection of components from Approved / Reputed vendor list as per Approved Drawing
Design of Internal Layout fo optimum usage of space
Internal wiring with 660/1100 v Grade PVC coated stranded Copper Flexible Wires
Crimping Lugs are used for intrnal Connections / Terminations
Quality Assurance & Control Systems
Inspection of Fabrication structure for dimension as per approved G.A. drawing
Inspection of Painting / Powder coating